Written by Administrator
Saturday, 06 March 2010 11:11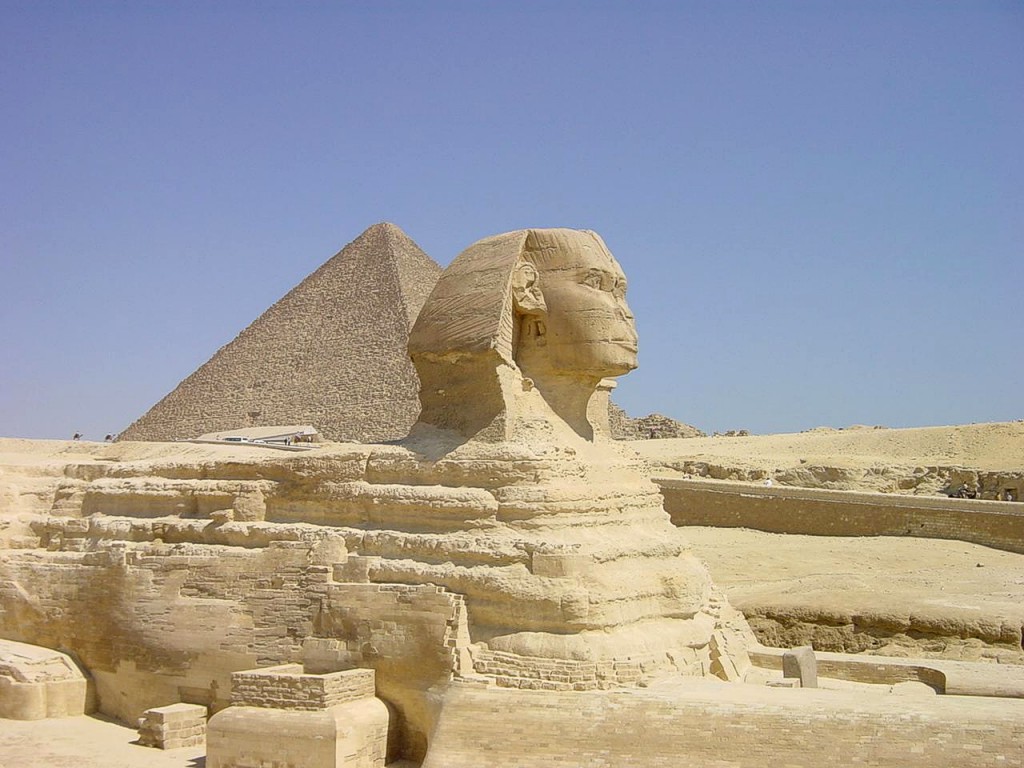 This is what most people were taught in schools.  Humans evolved from apes.  The first humans were nomadic primitive hunter.  Man would discover farming about 12 000 years ago, than mining, and than written language etc.   The first civilization: Ancient Sumeria would flourish 6000 years ago, and shortly after civilization would start and grow in almost every region of the world and some independently of others..  Discoveries were made along the way, and advancements were made in art, science, literature.  These civilization would adopt their own spiritual beliefs to help explain the nature of the universe and their role in it.  These civilizations would form the foundation of the society we have today in which we consider to be at the high of human development.
This paradigm of though does not measure up to reality.  Ancient megalithic sites like the pyramids are made with such mathematical precision.  There are thousands of stones that weigh many tonnes are perfectly carved and lifted into place.  There are no inscriptions inside the three pyramids of Giza.  There are no historical records of how they were built other than hieroglyphics stating that the Gods made them.  The megalith in Balback has a rectangular stone that dwarfs any man with an estimated weight of 100 000 tonnes. It was taken from a mountain 5 miles away.  There is no technology or crane today that can move that stone.  Stonehenge in England has erected stones some weighing 70 tonnes.  These stones were taken over 200 miles away over rough terrain and rivers.   It defies logic and reason that these stones were moved with rope and plenty of slaves.  In south America, giant stone heads are found attributed to the olmec civilization weight many tonnes  are found along with pottery and artefacts of elephants.  However these olmec heads depict negroid features, and elephants are native to Africa.  The date of the olmec civilization predates Leif Erikson reaching north America by more than 1000 year.   Cylinder Seal VA 243 from ancient Sumeria estimated to be over 5000 years old, depicts man working  for his gods, However in the corner, there is an image of the sun and the solar system with an accurate depiction of the planets and there sizes.  However there is just one anomaly and that is a planet in between mars and jupitor. 
Almost every civilization has similar stories and cultures.  Almost every civilization has the same rituals: birth, marriage, death, adolescences to adulthood etc.  Almost every civilization values precious medals such as gold and precious gems.  Almost every civilization worships deities from the sky who are immortal.   There are civilizations in South America that have gigantic step pyramids.  There are also step pyramids found in the Mesopotamian region.  And also over 300 cultures and tradition tell a story of a flood that had destroyed mankind.  There are some that also make a scientific argument to support that theory. 
Could there have been advanced  technological civilizations on earth at one point that had been destroyed by a cataclysm such as a global flood.  It is a theory that hold water.  Many of the ancient beliefs and priniciples may have survived well as some technological knowledge.  The megalithic sites we see today  may be a lot older than 6000 years completely turning the timeline for mans development upside down, and may support the notion that there were technologically advanced maritime civilizations that existed on earth in the distant past.
Last Updated on Sunday, 07 March 2010 16:49